JOAQUÍN ENRIQUE AMÓRTEGUI VALBUENA
(V.M. RABOLÚ) (1926 – 2000)
Joaquin Enrique Amórtegui Valbuena (VM Rabolú ) was born in Tolima , Colombia , in the bosom of a humble family.
In the course of his life, led by his practical and investigative spirit, he had access to what he called "The True Wisdom" which led him to become a humanist man and to encourage the others to search for self-knowledge, devoting thereafter his life to fulfill this purpose.
His deep concern for humanity made him write and publish in 1998 the book Hercolubus or Red Planet, shortly before his death.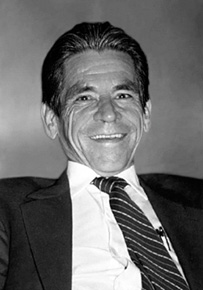 V.M. Foundation Rabolú © All rights reserved